"I know about the quality of my opponent, but I will make sure to follow every step of my game and finish the fight in the first round." - Rony "Jason" Mariano Bezerra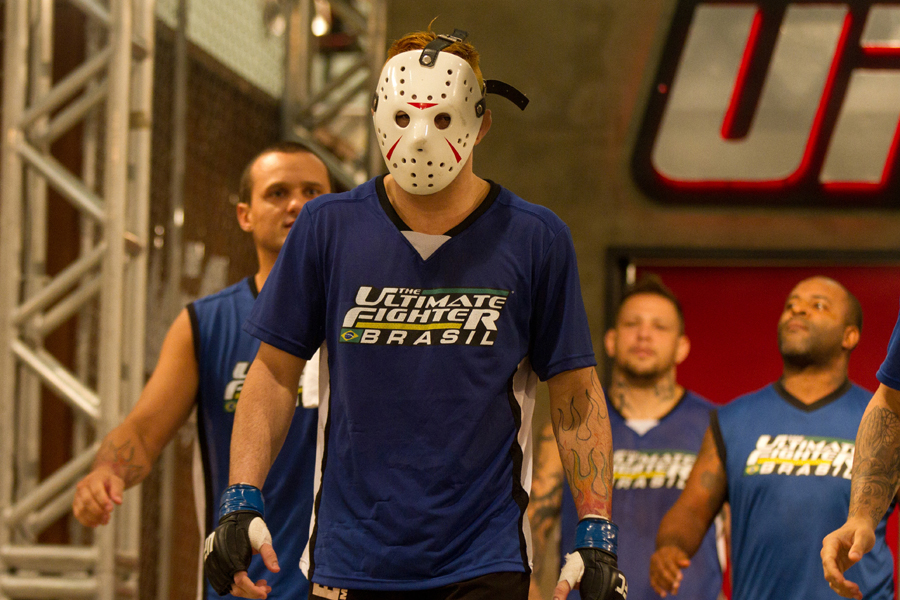 Before getting to
The Ultimate Fighter
Brazil, Rony "Jason" Mariano Bezerra had already built part of his story in Brazilian cages.
With 10 wins and three losses, he submitted current
UFC
fighter Felipe "Sertanejo" Arantes via triangle choke in 2009, and in 2006, he gave a good effort against Renan Barão, who now challenges
Urijah Faber
for the interim belt of the bantamweight division, but ended up on the short end of a split decision.
Now, "Jason" has a chance to write his name in the history books, and at UFC 147 on June 23 in Belo Horizonte, Brazil, he will try to stop
Godofredo Pepey
. At stake is the chance to become the first winner of the reality show's Brazilian version and earn the much dreamed about contract with the Ultimate Fighting Championship.
On TUF Brazil, "Jason" first knocked out Dileno Lopes. After that, he quickly submitted Anistavio "Gasparzinho" Medeiros with an armlock before winning a close, but unanimous decision over Hugo "Wolverine" Viana. Now his target is Pepey.
"He has many qualities," said Rony. "Some people say he is not that much of a good fighter, but he gets his props on getting to the final. I know who he is. Pepey has a great game on the ground, with a strong triangle, and his hands are also very heavy. He may not be an expert standing, but his hands are strong."
Inside the house of The Ultimate Fighter, "Jason" was the big revelation of Team Wanderlei. In fact, he was the only member of the team to pass to the semifinals of the reality show. But if inside the reality show he was the great pupil of
Wanderlei Silva
, in his daily routine he swears his loyalty to the Nogueira brothers, Rodrigo Minotauro and Rogerio Minotouro. As he likes to point out, his team is also his family, and to face Pepey, he will not be lacking in help. His goal is to finish everything in the first five minutes of the fight, something he has managed to accomplish nine times.